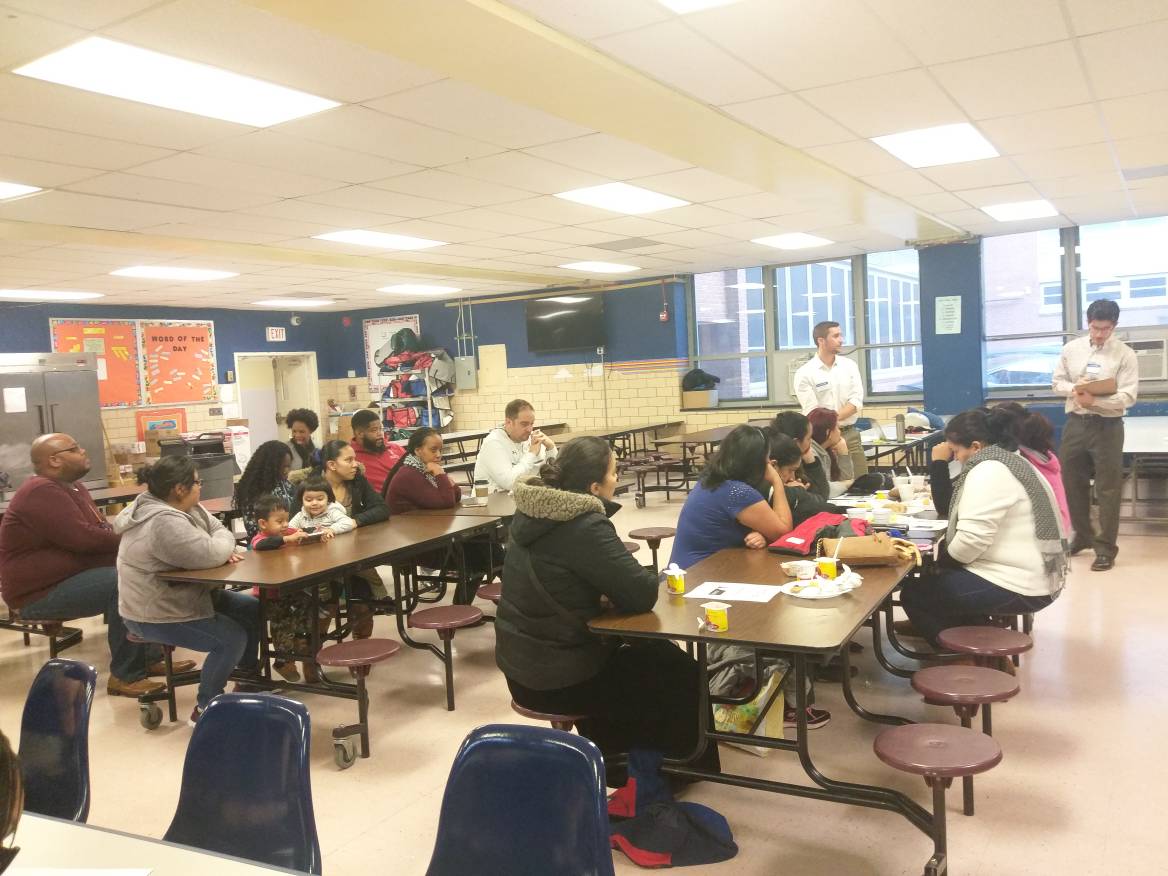 We spent the month of February visiting Coolidge's four feeder education campuses: Brightwood, LaSalle-Backus, Whittier, and Takoma, to meet with parents and staff about the planning process for Coolidge and the new middle school. At each of the eight meetings, we provided background on the project, planning process, and gathered input on a few key questions:
What are you excited about?
What are you concerned about?
How should DCPS support families through the transition? What do you want to make sure we're thinking about?
What do you want to see DCPS do to support EC staff members in the middle grades if they are not continuing with their EC, and specifically if they're interested in transitioning to the new middle school?
Presentation from parent meetings is below:
We got a lot of helpful feedback from parent and staff communities. Below is a summary of what we heard:
What are you excited about?

Middle school and elementary students each having their own space. More space in the feeder schools for enrichment and other activities.
Traditional middle school experience for 6-8th graders. More space for both elementary school students and middle school students.
With a larger middle school enrollment, more comprehensive offerings that come with a larger budget – sports, advanced course offerings, world languages, electives, extracurricular activities
New facilities
One middle school for the neighborhood instead of four small ones can improve alignment with the neighborhood high school.
Currently many of the middle grades teachers in the EC's have to teach across multiple grades or content areas. If they transition to a more comprehensive middle school they are likely to be able to focus more on one grade level and content.

What are you concerned about?

Crowding in the area with an elementary, middle, and high school in close proximity. Safety, parking, crowd control.
Proximity of the middle school to Coolidge High school. What will potential interactions and shared spaces look like?
Transportation, especially for further away schools like LaSalle-Backus
Programming at MS – what will it look like? Advanced offerings? SPED?
Transition challenges of bringing together four different middle grades and their own cultures
Teacher support – what will DCPS do to help middle grades teachers who may be out of a job post-transition? How early can these supports be communicated?
Will there be limited space or enrollment?
Potential to lose positive elements of each individual school's culture
Support for families, particularly Spanish speaking families (but also Amharic speaking) who may need extra attention navigating the transition
Support for the EC's as they transition to elementary schools – how will their budget be impacted? Will they be able to have the same offerings?

What thoughts or ideas do you have to make the transition successful for students, families, and teachers?

Lots of opportunities for parents, students, and staff to collaborate and build relationships on the front end – can parents get together and begin forming a PTA before the school opens? Can they begin collaborating on school culture and climate?
Communicate early and often to staff about what the transition will look like, what support they will have, and when they will have it.
Think about how can students from the four schools begin to build culture before the school opens – barbecues, retreats, sporting events or other extracurricular collaborations.
Home visits to EC feeder students or enrolled students
Bring students in to visit the new school before it opens
We'll be continuing our engagement of the Coolidge community and its four feeder communities over the next two and a half years. In the more immediate term, we should have a proposed staffing policy for EC middle grades teachers public this spring, and will be at the Ward 4 Education Alliance meeting on Thursday, March 9th at Whittier EC at 6:30pm to discuss Coolidge's planning process and building modernization. Join us!
As always, feel free to get in touch at DCPS.Planning@dc.gov.